The Virtual Gift Lights feature on Kumu allows a streamer's smart lighting equipment (LED light strips, panels, bulbs, etc.) to connect to their livestream and have it respond to virtual gifts. Every time a viewer drops a gift the lights will change colors and your computer will audibly thank the user who gifted!
Things you need to get started
Lumia Stream

should be opened on your computer, so if you haven't already, download and install Lumia Stream through this

link

.

Make sure your lights are connected to your Lumia Stream dashboard. Lumia Stream only supports a number of light brands; browse through this

link

to see if your lights are compatible.

Your computer (with Lumia Stream opened), phone or tablet (the device that will be used to stream), and lights should be

connected to the same network

.
Want to learn how to connect your lighting equipment to your livestream? Here's a simple guide on how to do it:
1. Open Lumia Stream and follow the instructions on setting up your lights to the dashboard.
https://drive.google.com/file/d/1BUO_PHysozTepuJkIKJD--FaVBy0cHpA/view?usp=sharing
2. Get the IP address of your computer.
For Mac, open System Preferences > Network.
For Windows, open Start > Settings > Network & internet > Wi-Fi and then select the Wi-Fi network you're connected to, Under Properties, look for your IP address listed next to IPv4 address.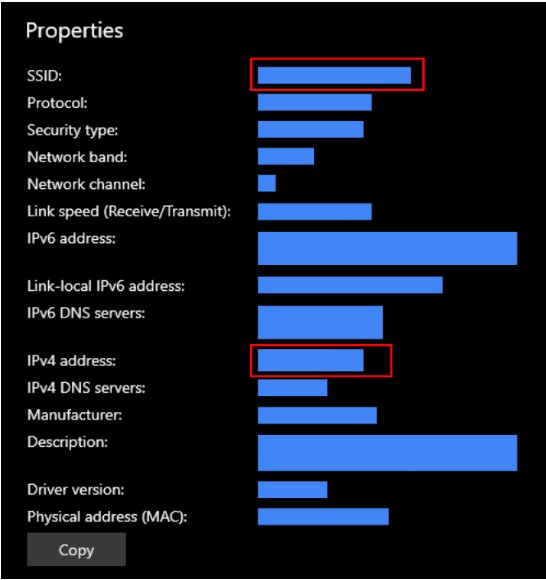 3. In Lumia Stream, go to Settings found at the bottom of the left panel. Click on the "Api" tab, enable developers API, and reveal your Lumia Token.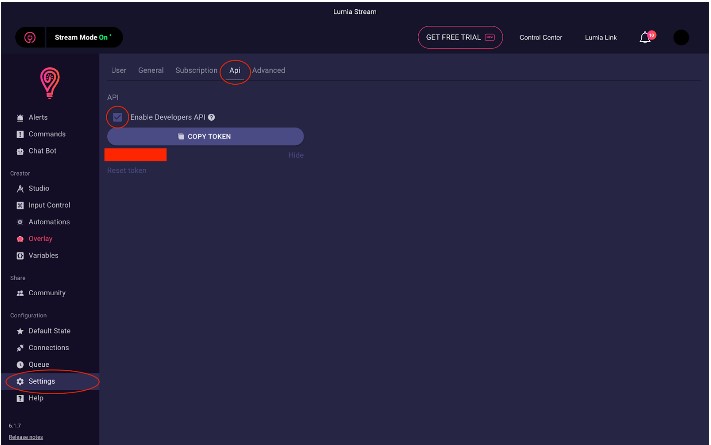 4. Open the Kumu app and start a livestream. On the upper right corner, click the three dots to show the features offered for live streaming. Click on "Add virtual gift lights"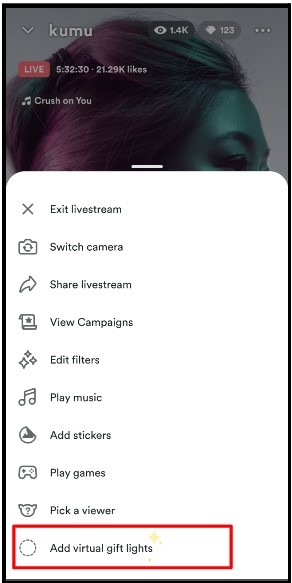 5. Select your IP address and enter your Lumia Token from the Lumia Dashboard. Once done, click "Connect lights".
6. After you've successfully connected your lights, notice your lights blink to indicate that it is connected. You will also see a message indicating that your lights are connected.
7. You've done it! Observe that every time a viewer drops a virtual gift, your lights will change colors and your computer will audibly thank them!