We don't want to see you go, friend! If you've finally made the decision, here's what you need to do;
1. Tap the Profile icon at the upper left corner of your screen to show the side menu.
2. Tap 'Settings'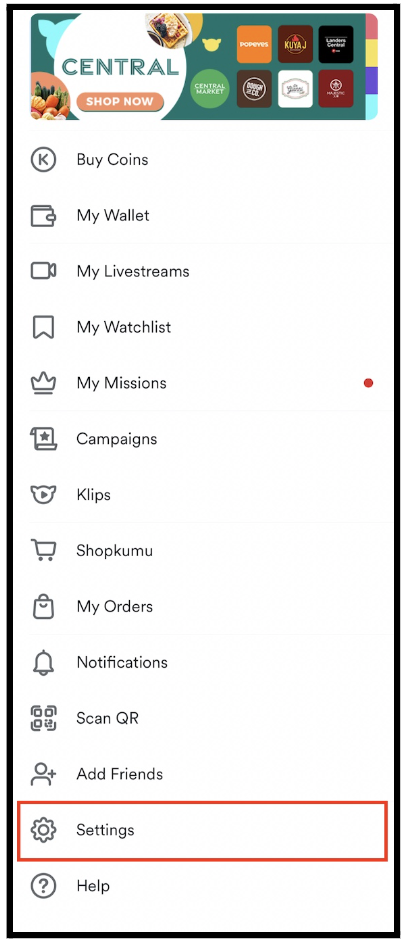 3. Tap on 'My Account'
4. Tap on 'Delete Account'
Note: If you sign up/log in using Gmail, Apple, Huawei ID or Facebook, proceed immediately to #8. You can skip #5 to #7.
5. There will be a notification for confirmation on deleting your account. Tap again 'Delete Account'.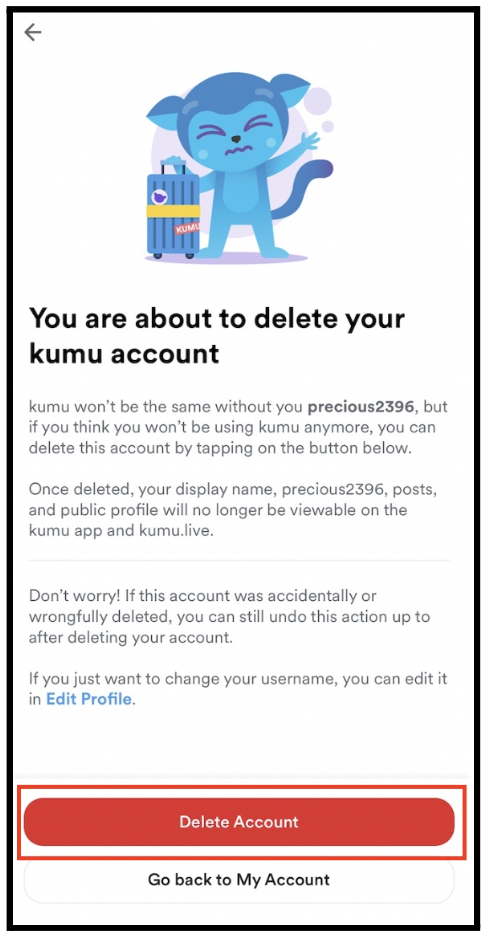 6. Verify your account by entering the code that will be sent on your registered mobile number.
7. Only for accounts using SMS as a sign up/log-in method, the user should tap the checkbox to agree to the Privacy Policy and tap 'Delete account'.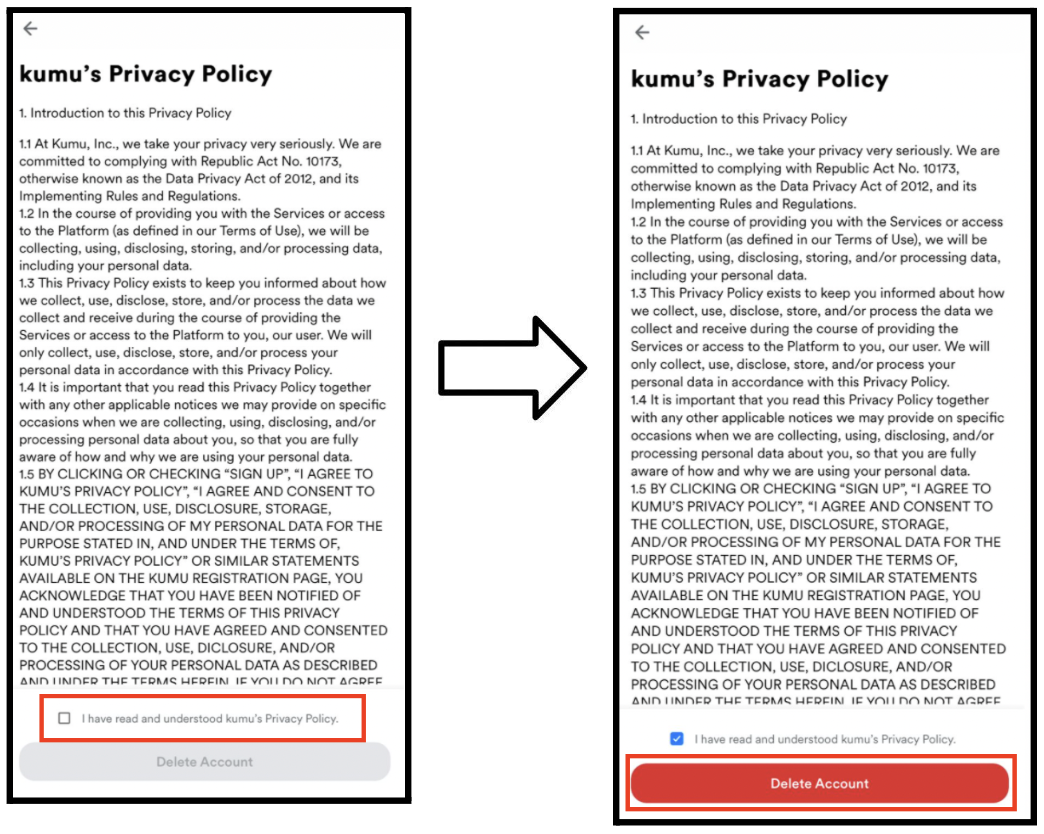 8. You are now redirected back to the sign up/log-in page.
You also have the option to reset your account, for more information on resetting your account, please click here.