On the notification tab, you can see your notifications including new followers, likes and comments on your posts, and scheduled livestreams of users you follow, .
To view your notifications:
1. Launch the app then tap the notification icon on the bottom of the screen.
2. All your notifications will appear here. You may also personalize your notification setting by tapping the gear icon.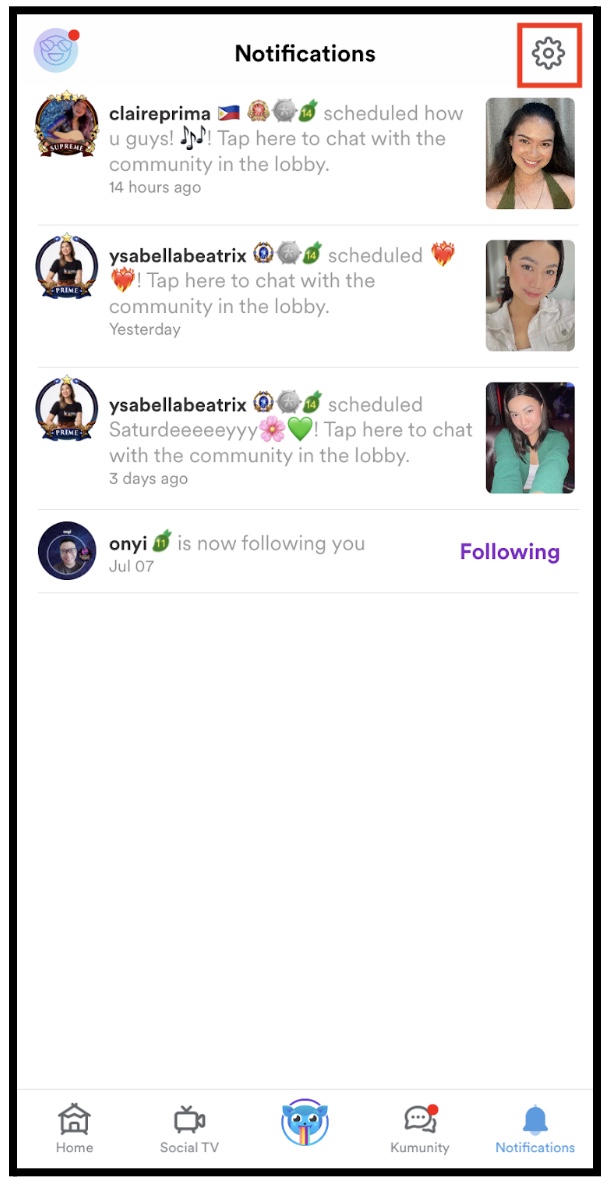 3. Here you can personalize your notification settings.