To log out of kumu in the app:
1. Launch your kumu app.
2. Tap the 'Profile' tab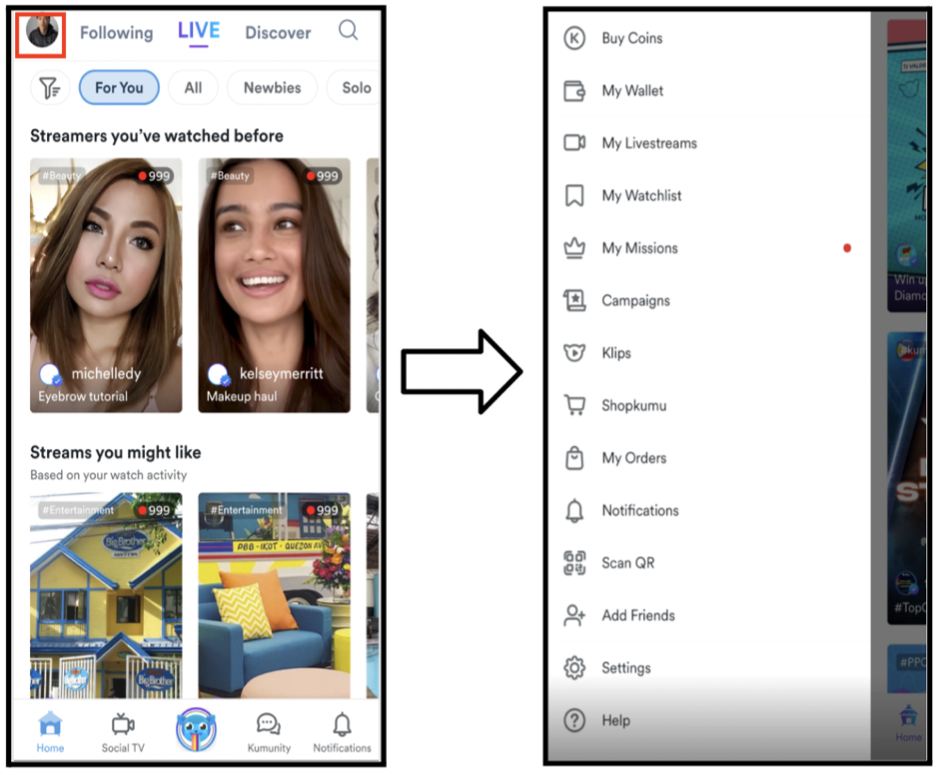 3. Tap 'Settings'
4. Tap 'My Account'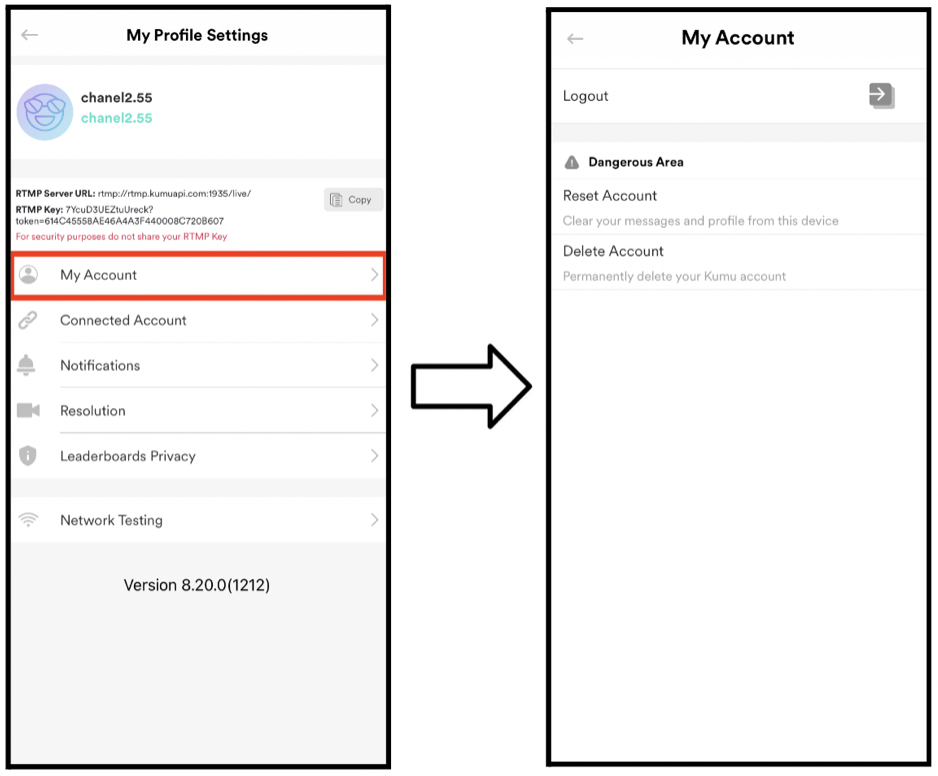 5. Tap 'Logout'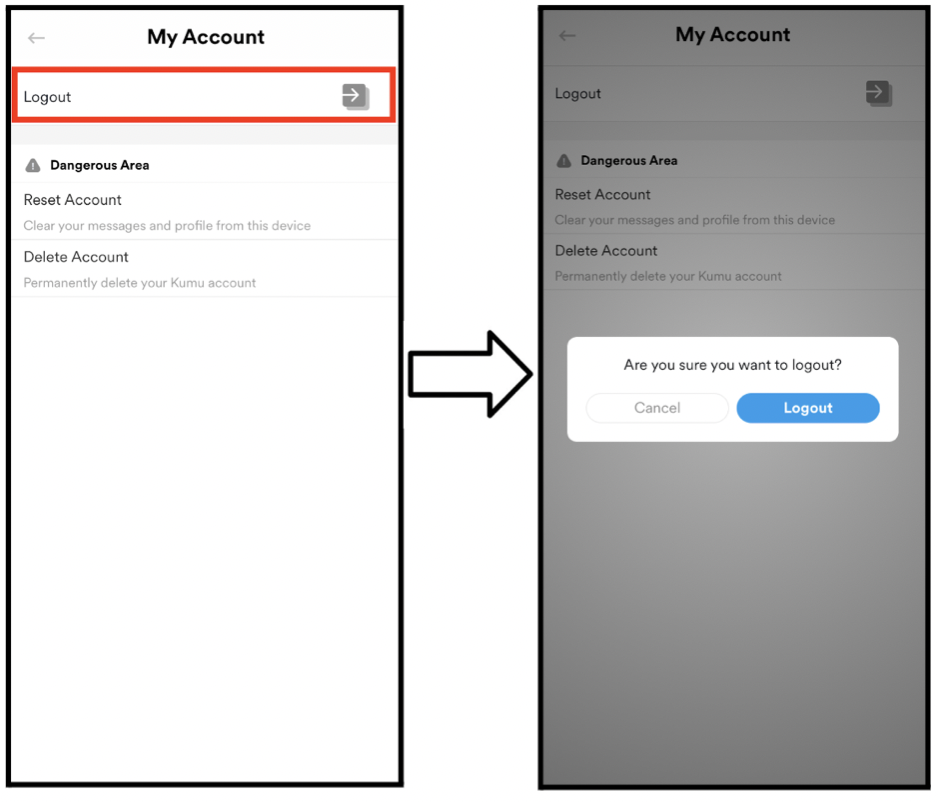 6. Tap 'Logout' once more on the pop-up to confirm.
7. You're done! You should be redirected to the log-in screen once successfully logged out.