It's super fun to have friends co-host on your livestream!
Before going live, you will have the option to allow "Friends Only" or "Anyone" to join your livestream as co-host. Here's a simple tutorial on how to accept a co-host when you're on 'Solo' live.
1. Inform your chosen co-host to click on the video icon located below the screen. It's the third bubble right after the chat box.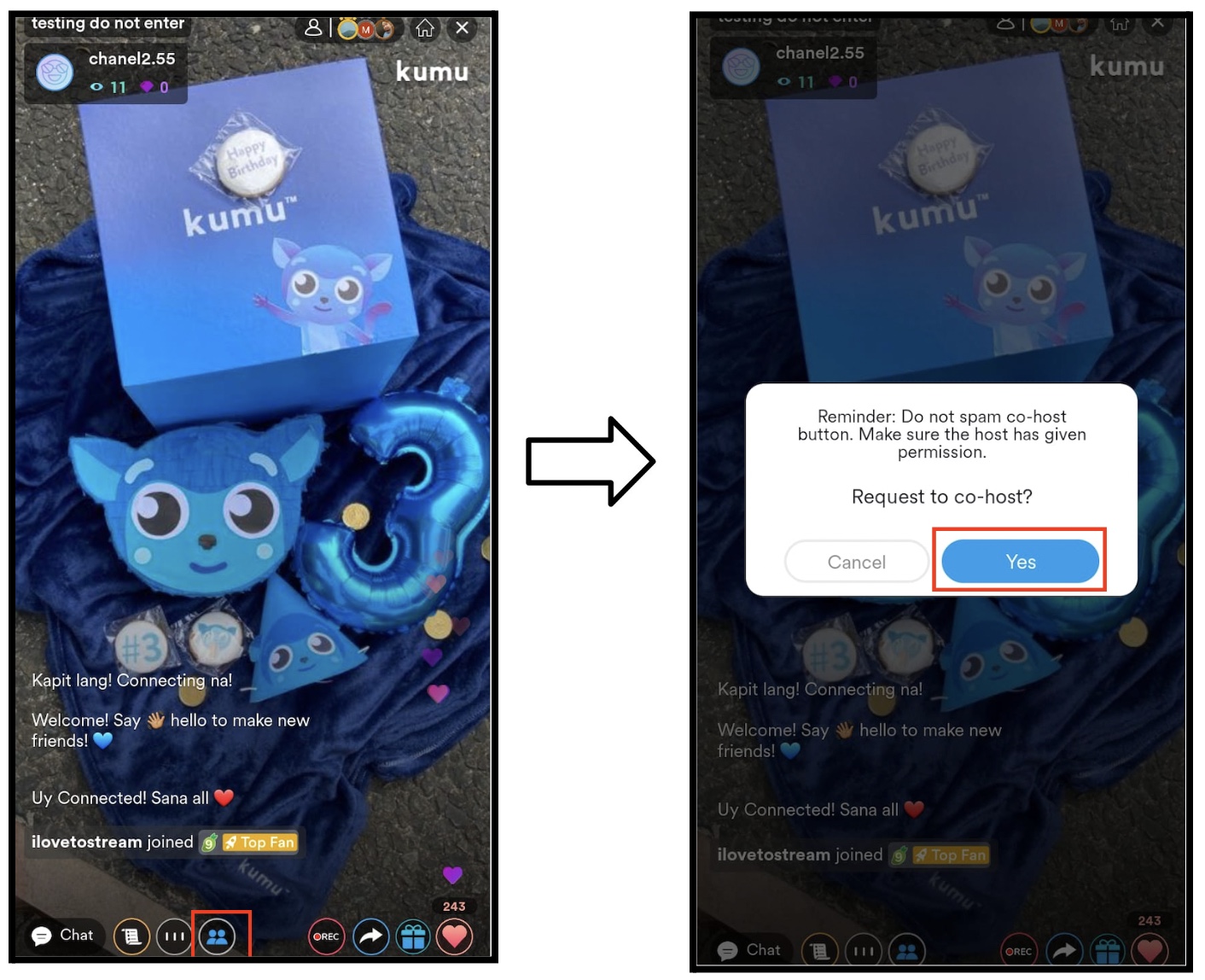 2. After your co-host clicks on it, you will receive a notification that they want to officially co-host your stream.
3. Accept the invitation, and they will be able to join your stream as co-host. There is a maximum of three co-hosts simultaneously.
4. On the co-host side, the user should click Yes on the confirmation box of 'Ready to co-host'
You're done! Your solo stream should now have a co-host.