STEP 1: Turn RTMP on in Livestream Setup page
STEP 2: Check My Profile > Settings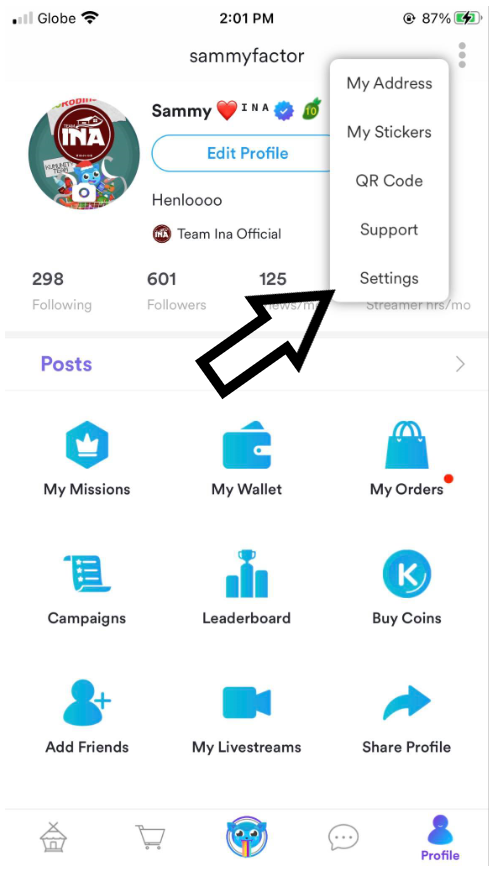 STEP 3: Copy the RTMP Server URL and RTMP Key by tapping "Copy"
STEP 4: Send the RTMP Server URL and RTMP Key to yourself and input it into OBS or other streaming services
STEP 5: Once the RTMP details are inputted into the streaming service, adjust your settings to the dimensions of your choice
FINAL STEP: Go Live!
RTMP or real time messaging protocol is only available to some featured streamers. We are still in the middle of making it available to everyone. Please stay tuned!
For featured users who doesn't have access yet to RTMP please do not hesitate to reach out by sending an e-mail to featured@kumu.ph.
Notice: We updated all RTMP Keys on December 22, 2020. For users who used RTMP before Dec 22, please check your RTMP details again and re-input them into OBS.