Remember when we said that, this is the best platform to showcase your skills, talents and find new friends? We are really serious about it, and we want you to feel comfortable.
You have the option to go live on an audio-only livestream, so you can easily talk and host a session with a nice voice-over. Both video streams, and audio only streams have the same process, you just have to make sure that you click "Live" if you want to go on video; or, click "Audio" if you want the audio-only stream.
Going LIVE on kumu:
When starting a live video stream, it's important to know these steps:
1. Launch the kumu app
2. Tap the 'Karlito' icon
3. Tap 'Go Live'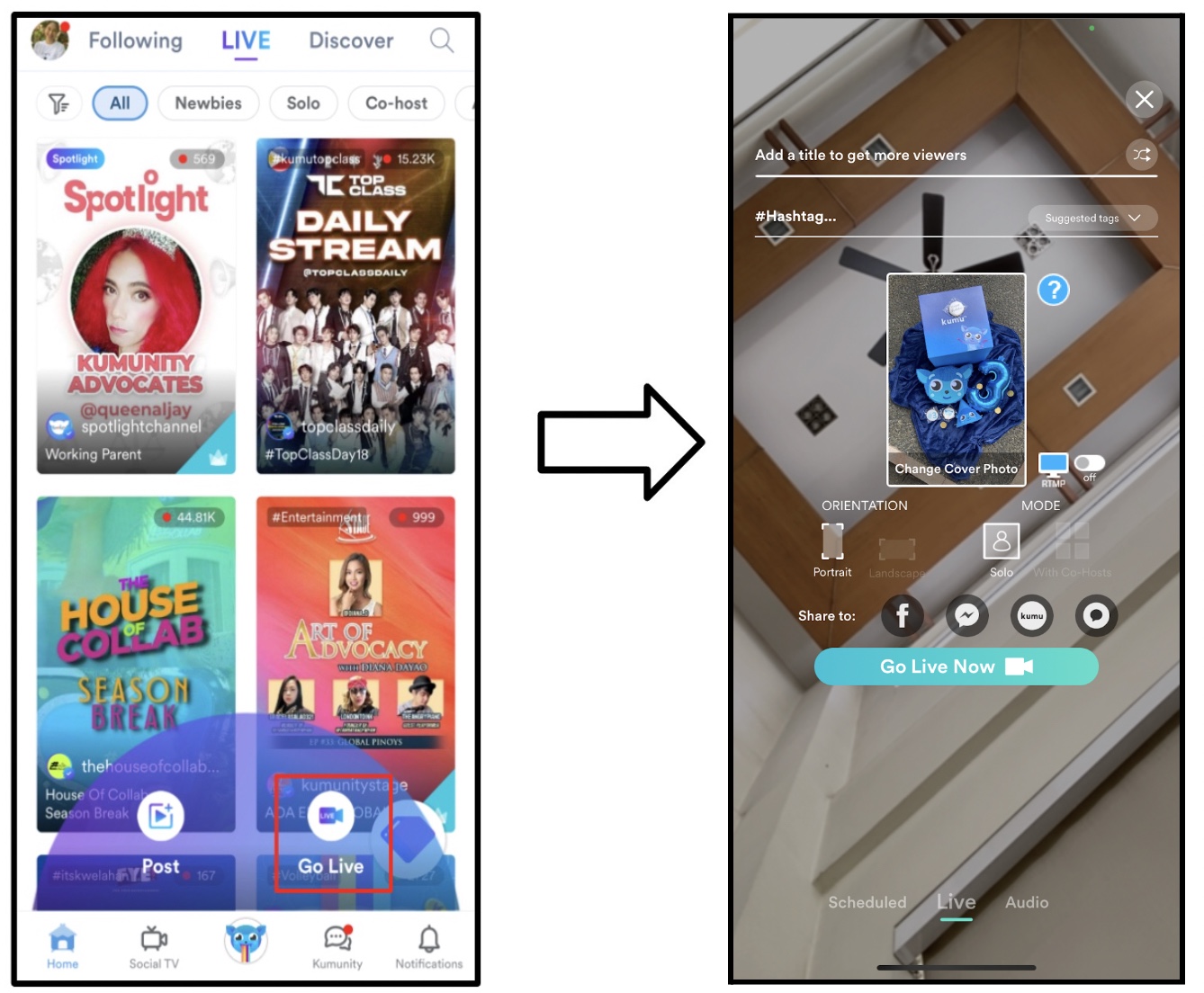 4. Tap 'Audio'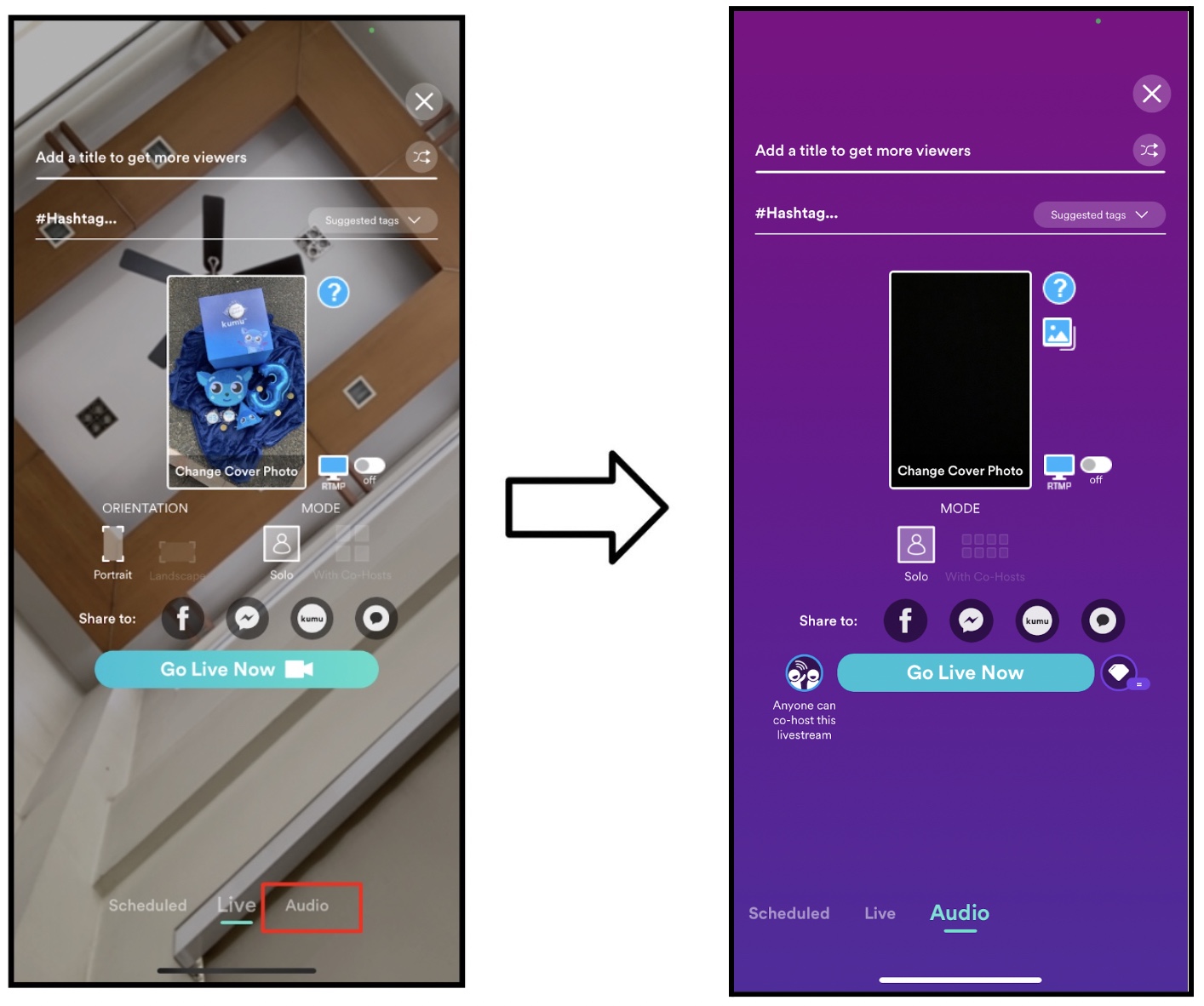 5. Think of a title for your stream. This will draw attention to viewers.
Note: Describe what will happen to attract viewers.
6. Don't forget to "Add Tags" to properly categorize your stream, so viewers can easily find you. You can tap the 'Suggested tags' if you prefer the app to suggest tags for you.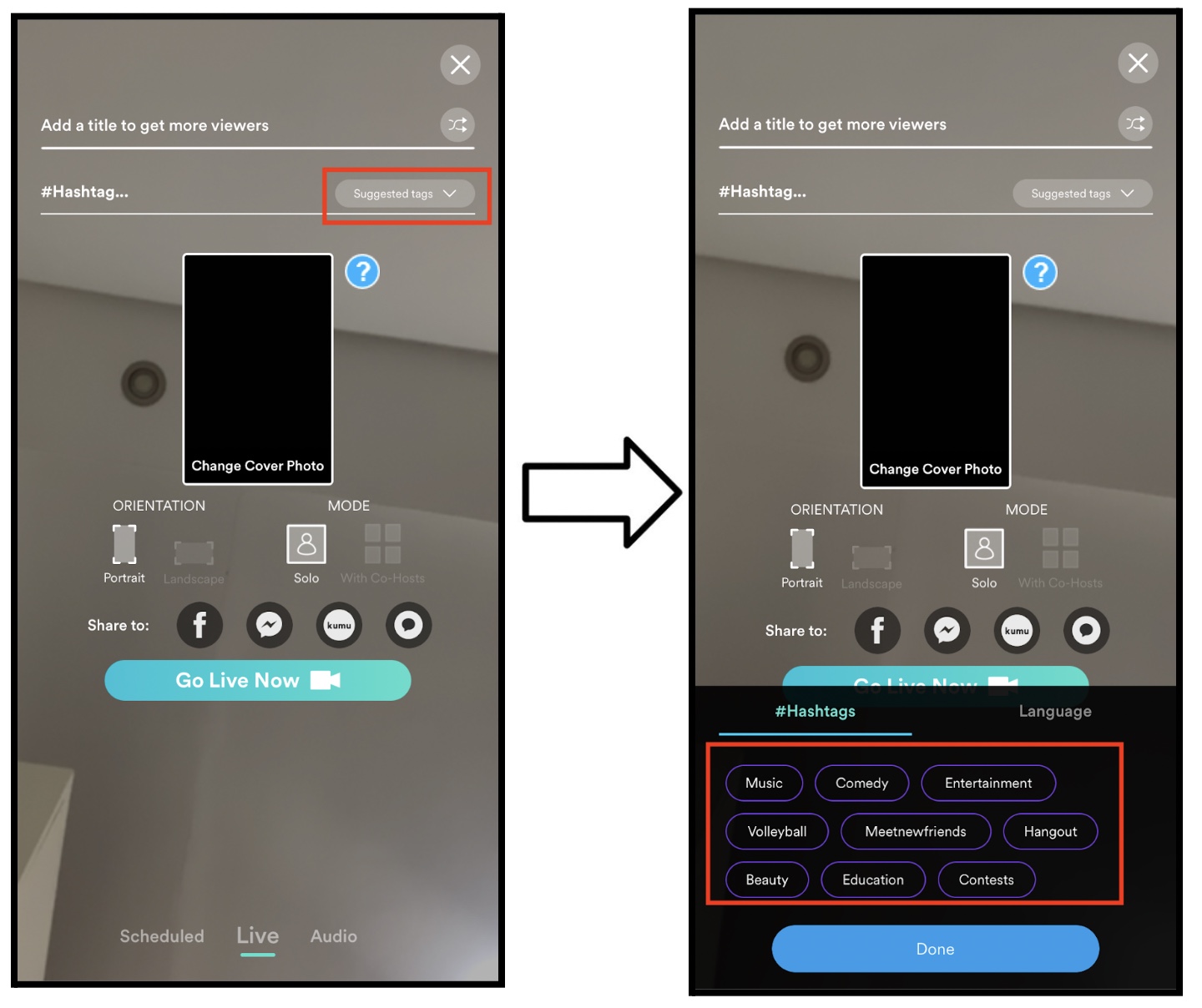 7. Choose a background for your stream then tap "Apply".
8. Change or upload your cover photo. For more information on cover photo guidelines, please check this link.
9. Share your live streams to other social media platforms.
10. Remember, you have the option to set your co-host availability to "Public", or 'Friends Only'
11. Adjust your diamond sharing settings. You can set it to various percentages, so you and the co-host can split the diamonds accordingly, like 20%-80% between you, or 40%-60%, etc.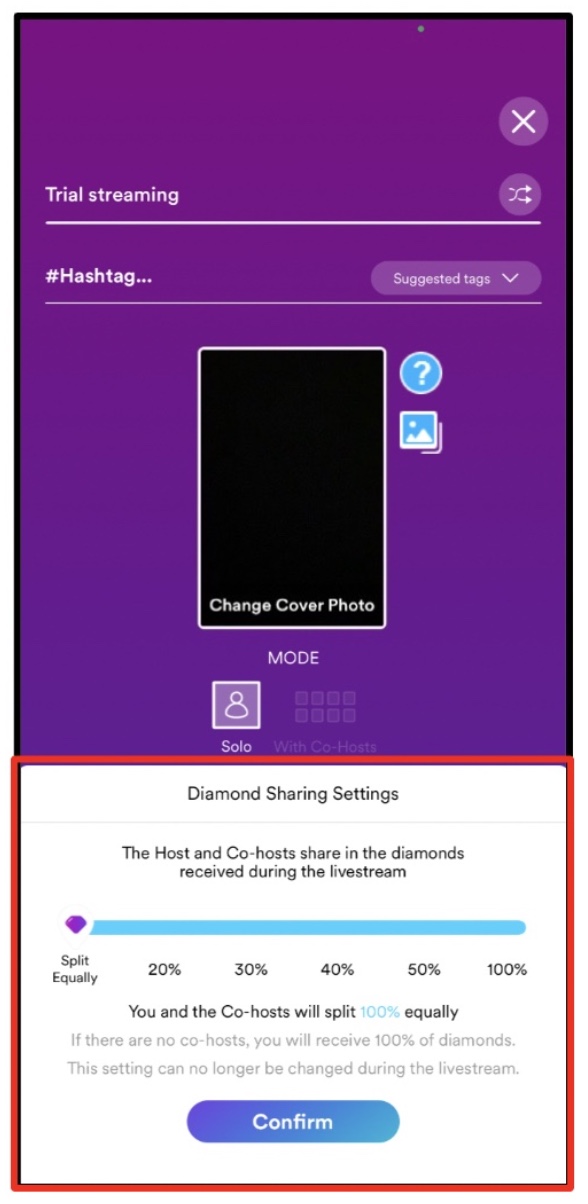 12. Click on the 'Go Live Now' tab and start making friends!