Step 1: On the 🏠 Home page, click the Create icon (Karlito) at the center and select 🎥 Go Live.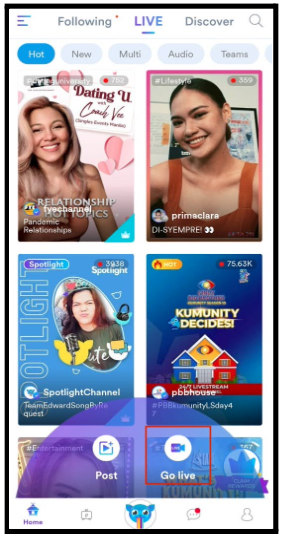 Step 2: Choose the Schedule from the options at the bottom.
Step 3: Click the 📅 Calendar icon above the Schedule Livestream button and fill in your desired date and time.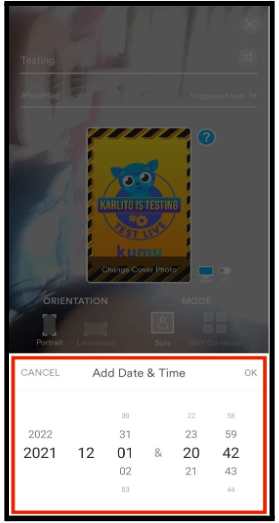 Step 4: Tap Schedule Livestream. You will be notified after that your livestream is already scheduled.